I've been reading today, and busy prepping for tomorrow's festivities (post to come) and in the business of today have nearly forgotten to wish my sweetie a Happy 2nd Canadianaversary.
Two years ago today we became Canadian Citizens!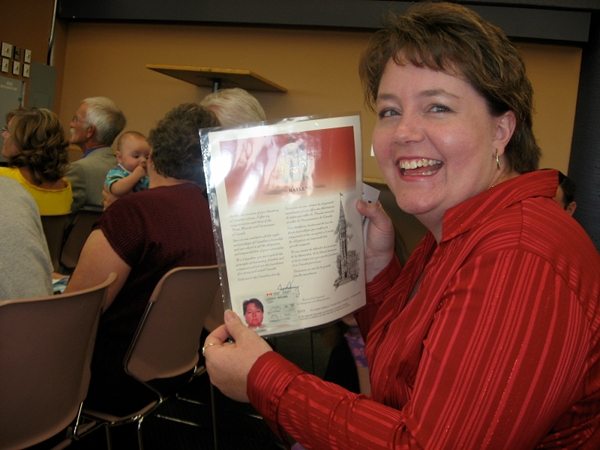 That makes us 2-year old Canadians! LOL!
We're still Americans, having retained our US citizenship as well.
We didn't make the decision to become Canadians lightly. But Canada is our home now, our chosen home, the place we've been called to live and serve by the Lord. We've actually been in Canada for over 13 years now. I think we're REALLY weird now, being American by blood and birth, and Canadians by choice. Makes for some really interesting weirdness in terms of patriotism, traditions, and cultural differences. It's AWESOME!
Happy Canadianaversary to me and my Sweetie! It's been a sweet Canadian ride!