I think most Canadians are quite familiar with the cross-border Shopping issues often faced while buying merchandise online. Often it's cost-prohibitive to purchase something from a U.S. supplier because you have to add to the price of your items any taxes or duty PLUS the ridiculously high shipping fees.
I can see you nodding your head! 🙂
I'm nodding my head, too, because now I'm getting excited about a new option Canadians will soon have for online Shopping.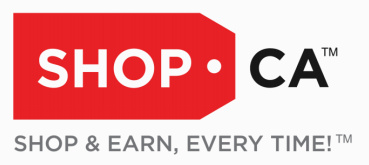 SHOP.CA – The Canadian Shopping Revolution – opens in May!
SHOP.CA offers:
•Canada's Largest Online Shopping Mall: Millions of products from the world's leading brands across 26 categories
•Clear pricing with no hidden fees
•Live customer service
•FREE Shipping on purchases over $40
•FREE Returns for up to 365 days
•A loyalty program with up to 2.5% rewards with every purchase
It's the end of cross-border shopping.
It's the beginning of friendly, hassle-free online shopping —
created by Canadians, for Canadians.
SHOP.CA is built by Canadians who are passionate about creating a friendly and social Canadian online shopping environment. We reward customers for their loyalty – for shopping AND for sharing with their friends.
SHOP.CA was not built for just any consumer – It was built for Canadian consumers and is designed to fit their online shopping needs. And we fill those needs within Canada, which is great for our economy.
SHOP.CA is built around a complete social sharing ecosystem. The SHOP.CA Reward program encourages Canadians to share their shopping experience with friends, and in turn, create additional opportunities to SHOP & EARN, EVERY TIME! at SHOP.CA
SO, come and join in on the benefits of SHOP.CA. It's going to be GREAT.  SHOP.CA is rewarding the first users to sign up with $10 to spend on your first purchase of $100 or more the second they officially open. Our Canadian online shopping experience is about to change in a fantastic way, and I'm excited!