Welcome to WEIRD and Wordless Wednesday!
Almost always weird, and sometimes wordless, too.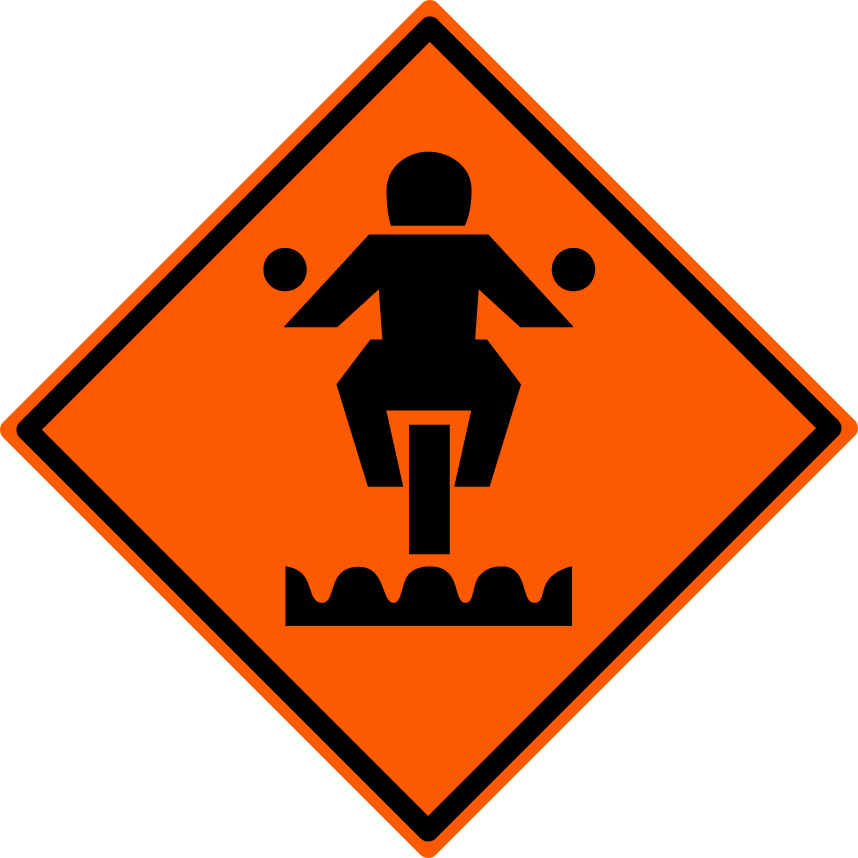 This sign was set up here in Lethbridge in a construction zone. My daughter (13yrs) REALLY honestly and truly thought it looked like a clown on unicycle riding across a tightrope over water while juggling. But her question that tipped me of she didn't really understand the sign was, "Mom, why would someone be juggling in a construction zone?" She has a very valid point, on all accounts, I'd say. I'm never surprised by the goofy-ness of construction signs in Alberta.
Wordless Wednesday is meant to be a simple post which features a photo to convey a message that speaks for itself without using words; well not a lot of words!
Please feel free to link your Weird and Wordless (or Word-full) posts below.
Check out more Weird Wednesday, Wordful Wednesday
and Wordless Wednesday here on my blog.
If you like, leave me a comment to tell me
what weird or wonderful things you've seen this week!