Anybody who has known me for very long knows that I suffer from headaches and migraines on a fairly regular basis.  I'm always looking for natural options (i.e., non-pharmaceutical) to help with my headaches, and now even more so that my son has started having headaches as well. We were recently introduced to the HeadCoolie.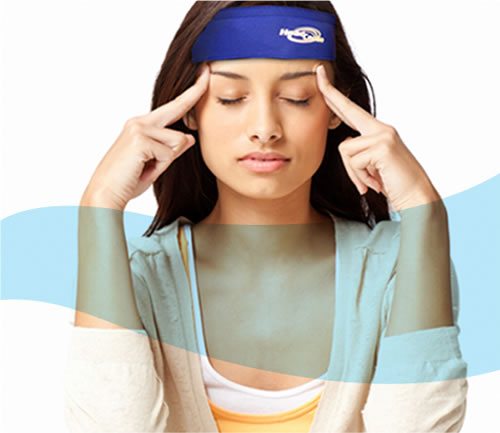 About the HeadCoolie
Introducing the HeadCoolie, a therapeutic headband that delivers cooling relief and compression for natural treatment of fever, overheating and headaches, including migraines.
The HeadCoolie wraps comfortably around the wearer's head and provides a soothing, consistent pressure that gently chills and compresses blood vessels to help relieve the discomfort and pain of headaches. Unlike a cold cloth, the Head Coolie is hands-free and drip-free, giving you more freedom while relieving symptoms. The re-freezable gel inserts keep it colder longer than a cloth.
My Review
The HeadCoolie showed up at my house at just the right time. It's been a very windy fall so far, which isn't uncommon around here, but isn't ideal for me as the wind is my biggest trigger for headaches. I really can't say I looked forward to using the HeadCoolie, but I was glad for a natural alternative to test out with my next headache.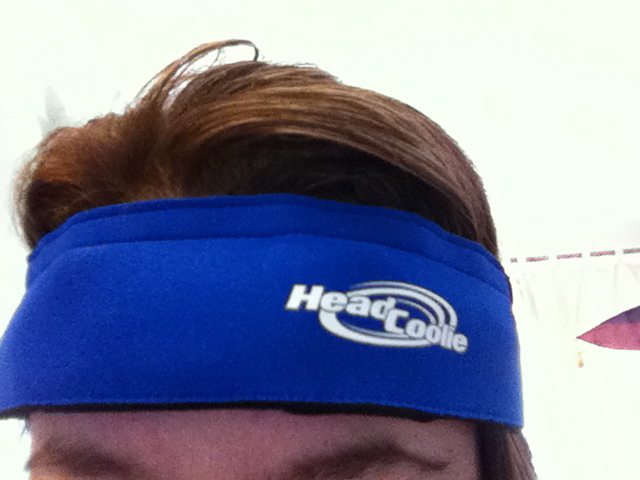 The gel inserts are easy to put inside the HeadCoolie, with a long velcro-closure pocket the full length of the front.  The very front of the HeadCoolie is insulated so as to keep the cool of the frozen inserts directed back into your head. The side that touches your head is a perforated fabric that allows the cool to really get to your head.
The cold inserts did feel pretty good on my hurting head. And the HeadCoolie is fully adjustable, so it was easy to find a comfortable tightness.  Just the right pressure can be very nice with a headache, but it's often to hard to get just right. I found the HeadCoolie nice in this way – the velcro on the back of it made adjusting it very handy.
The only drawback for me was that the inserts are hard when they come out of the freezer.  Anything hard on a hurting head can REALLY hurt, and I found that the very first time I put on the HeadCoolie, those hard inserts really did hurt my head.  I tried to adjust the tightness to help with it, but ice is hard and there wasn't much I could do to fix that until the inserts thawed a bit.  Once they thawed it was better.  I wondered about using a gel insert that didn't freeze hard – I think that would help.  Also, the inserts definitely stay cool longer than a cold (even frozen) cloth, but I used both sets of inserts and still had a lot of headache left.  I would have liked them to stay cool longer, but I also understand that small inserts just won't stay cold for a long time.
Gift Idea
HeadCoolie is a great gift for anyone suffering from headaches who can't take many medications for relief, including pregnant women. Because it works for both children and adults, it's sure to be a winner with moms who are done with the mess and inconvenience of using wet cold cloths for headaches and fever relief. The HeadCoolie can also help athletes recover more quickly after exerting themselves, as well as reduce the risk of heat-related illnesses when you are active in hot weather. The HeadCoolie is great for relaxation, too.
Buy one for your family's medicine chest and another for the fitness buffs and athletes on your list. The HeadCoolie is adjustable and reusable, so it will provide comfort over and over again.
The HeadCoolie is available in a variety of colors at www.HeadCoolie.com.
Thanks to HeadCoolie for providing me with a HeadCoolie to review and share with my readers.  No other compensation was received.  As always, my opinions are my own.