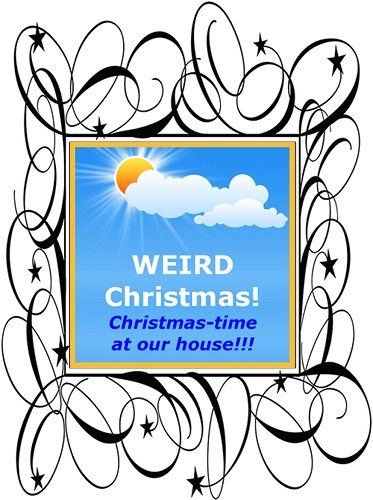 Yes, I really should rewrite my Weird Christmas posts, updating them to 2012. I just don't think that's going to happen any time soon.
Our traditions are VERY much still the same. They look a bit different as the kiddos get older, but the essence of our Christmas-time is unchanged.
So, until I get around to re-writing my Weird Christmas series, you might like to visit the original series.
Titles in the Christmas-time at Our House (a.k.a. Weird Christmas) series: