Christmas was a bit tricky this year for one of my kiddos.  MrCutie is almost 11 years old, going on 30, with swings often as low as about 2. He's really smart, really fun, with an amazing imagination, but tends to be a little immature on the emotional side of things sometimes.  I was looking for a gift for him that would be different and interesting. And I found the Trash Pack Garbage Truck.
About the Trash Pack and the Trash Pack Garbage Truck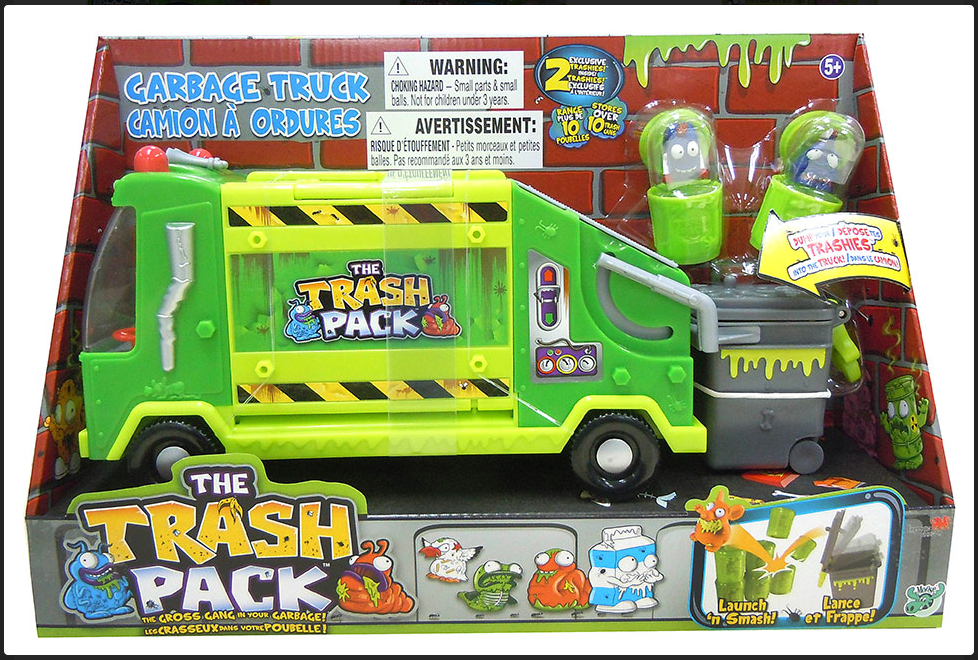 The Trash Pack are squishy, collectable mini figures (Trashies) based on unappetizing items you might find in your own trash bin. These collectible figures are for boys from age 5 to 11. The product line also includes storage items and play sets. Trashies come in a variety of rarity levels including common, rare and ultra rare. There are limited editions and glowing Trashies too! Collect them, Trade them, Bin them!
The Trash Pack Garbage Truck is the mobile storage device for Trashies and it comes with two exclusive characters – Sludge Can and Dead Tyre. The Garbage Truck can store up to ten garbage cans. Have some seriously gross fun taking out the trash with the garbage truck's tip'n'flip action or the wheelie bin launcher.
MrCutie's Review
I honestly wasn't sure if MrCutie was going to really go for the Garbage Truck. Like I said, he's 11 going on 30. The Garbage Truck looks really fun, but I knew it would be too 'young' for my middle son (at age 12), and no real gauge on whether or not MrCutie would like it.
But I was very pleasantly surprised.
MrCutie absolutely LOVES the Trash Pack Garbage Truck. It took him a little while to figure out how to open the top and sides, but he got it. He has a blast flinging the Trashies off of the garbage can lid and watching them bounce around wherever they land.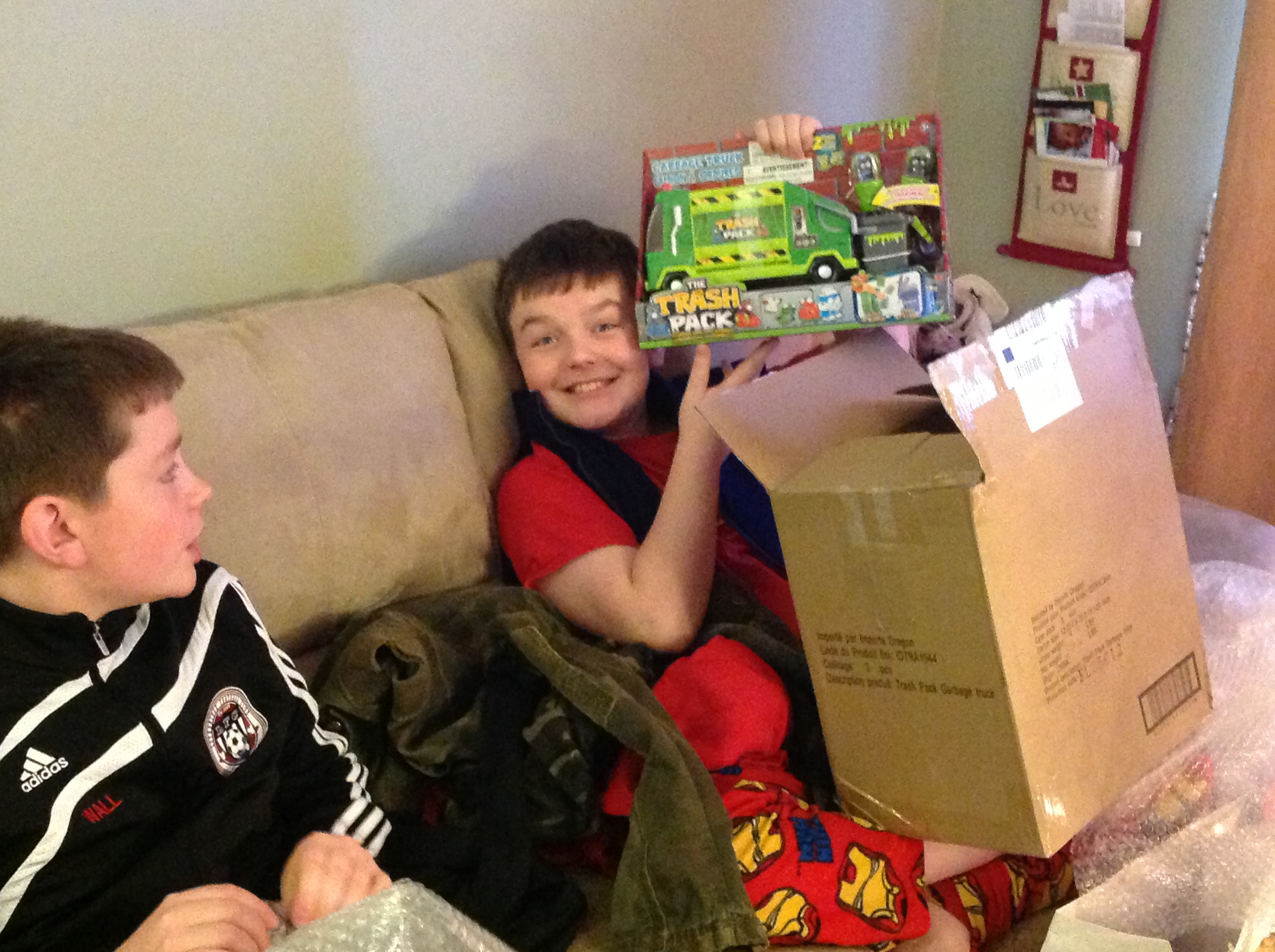 What's even better is that he's adopted the Garbage Truck as his mobile operations centre for all of the other things he's playing with right now.  He drives it around full of action figures and things he's built. He rolls up on-site at one of his play things, and sets up a command center, with the Trashies always there to take care of the details on the Garbage Truck.
It's been SO fun watching MrCutie with the Trash Pack Garbage Truck.  Who would've thunk that a little green truck would fit so nicely into my son's imaginative world?  And, he's excited about adding more Trashies and bins so he has more stuff to carry around in the Garbage Truck. TOO COOL!
If you're interested in learning more about The Trash Pack, check them out at the Trash Pack Canada Facebook Page.
I received a Trash Pack Garbage Truck to review and share with my readers.  No other compensation was received.  As always, my opinions are my own.