In honour of Valentine's Day, I'm being a little unorthodox and sharing my secret crushes! I'm not a 'drool over handsome men who aren't my husband' kind of gal in general. I'm a very happily married woman. I don't read romance novels or get easily wrapped up in chick flick romance movies. I don't understand the idea behind male strippers and such and have no compulsion to ever participate in activities of that sort (no judgement on those who do enjoy that sort of thing – it's just not for me). I DO however have a healthy appreciation for beautiful people of both sexes, and some of these guys on my list are truly drool worthy.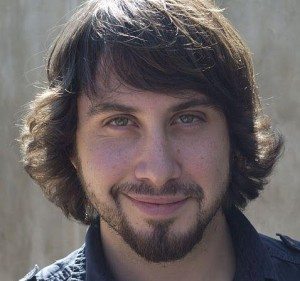 Avi Kaplan
Avi who? Avi Kaplan is the bass vocalist in the acapella group Pentatonix. MELT MY HEART, Avi! Ever since I sang in my high school choir and, as a soprano, stood right in front of the basses, I have been in love with good bass voices. Two of my best friends in high school were basses and I love love loved singing with them.
Avi picks up where my high school crushes, Joseph and David, left off. Avi is a phenomenal bass, with an amazing vocal range. I'm talking seriously off-the-chart talent here! I always put my headphones on whenever I'm listening to Pentatonix so I can HEAR AVI, way down deep. Regular speakers just don't do him justice. I could listen to Avi sing all day. I could watch Avi sing and dance all day. I actually HAVE dreamed of Avi singing to me at night. AND he's drop dead gorgeous. AND he's fun and funny from what I've seen.  And when he's really having a great time singing, Avi gets this amazing little sideways grin that absolutely melts me. Yes, serious crushing going on here! (No, I'm not a cougar! But I know HOT when I see it, and, in Avi's case, when HEAR it!)
Avi, you rock my world!
(If you want to hear a spectacular example of Avi in action, listen to Pentatonix Carol of the Bells, turned up loud in your headphones! Or check out their new cover of Thrift Shop where Avi gets to kick the hook!)
Mike Tompkins
Another amazingly talented singer and beatboxer, Mike T (as he's affectionately known around my house) is simply WOW! He can put the most amazing arrangements of songs together with JUST the sound of his voice. He's one of those crazy talented guys that people might find a little odd, but he just trips my trigger and I love what he does. He's SUPER cute, too, and he's Canadian (Albertan even). What's not to like! Check out his website at http://tompkins.fm/
More singers I simply flip for:
Brad Paisley (talk about talent – HOLY COW, he can play and sing like nobody else – and he's the cutest little cowboy I have ever seen) and Paul Brandt (another bass with a deep voice that rumbles my soul, and a guy with a huge faith and a huge heart – he's Albertan, too)!
Actors who can sing have a special place in my heart too: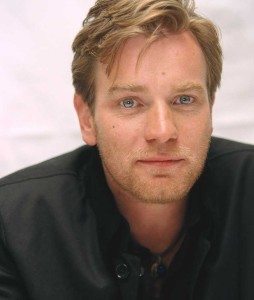 Ewan McGregor
Ewan had me at "Love is a many splendored thing, Love lifts us up where we belong, all you need is Love…." and cinched it up with "Why does my heart cry" in Moulin Rouge. Star Wars – that's ok. Blackhawk Down – his character was funny. Robots & Valiant – AWESOME! The breadth of characters Ewan plays has always impressed me, and I REALLY just love him! Can't wait for Jack the Giant Slayer.
Russel Crowe
I think it's REAL talent that I love to see, and Russel has done some amazing things. Of course, Gladiator probably sealed the deal for me (I can watch that movie OVER and OVER) but I think I've seen most of his movies and, wow, just wow!  And yes, he sings, too!
Completely different category of uncategorized guys –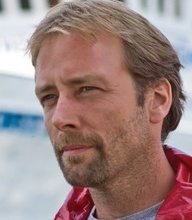 Edgar Hansen
This is probably the silliest crush of them all to admit for myself. But honestly, my whole family loves watching Deadliest Catch, and right from the get-go, Edgar has been my favorite. Why? I don't know!! Edgar is a good guy, he's a hard worker, he's hilarious, and I just think he's the best looking of the bunch (although those Harris boys are pretty cute!).  The kiddos all have their favorite boats – I have my favorite deck boss.  Yes, I have a tiny crush on a crab fisherman named Edgar. Even writing that makes me laugh!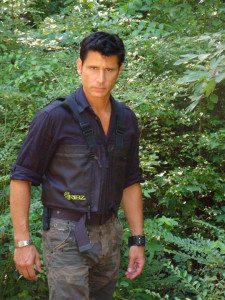 Mykel Hawke
Mykel is a good one to finish off with I think. First – WOWZA! just WOWZA!  Mykel is a Green Beret Commander (retired) who's found his way into reality TV with the shows Man, Woman, Wild and One Man Army. Of course, as a Green Beret, he's fantastically physically fit, with the kind of work ethic and commitment you can always expect from such military training. He's SOOOO good looking (again, tall dark and handsome), and he's got this amazing southern USA accent (love it!). It was in Man, Woman, Wild that he really made his impression with me. This tough military guy out roughing it with his wife, and he is ever the gentleman, always an amazing teacher and trainer, and NEVER ever makes her out to be something less than him because she doesn't have his training or skills.  I have a lot of respect for the time he's served and for the manner in which he continues to conduct himself on and off screen. He's a good man!  And he's a hottie!!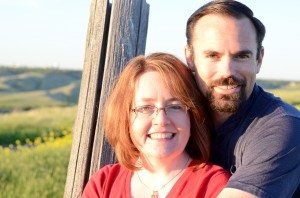 MY SWEETIE
I've just got to add a photo of my fantastic hubby of 15+ years here – he truly is my heart-throb and the love of my life. And he's an amazing man in his own right. He's pretty dang handsome, too!!!  We've known each other almost 19 years and I'm still so blown away that he chose me!!  He's my major #1 crush, and he's all mine! I love that!!
(Just for fun, check out part 2 – #Confessions of a #Weird Mom: #Crushes – Hockey Edition!)