For Valentine's Day on the blog, I'm being a little weird and sharing my secret crushes!  As I mentioned in part 1: #Confessions of a #Weird Mom: #Crushes – Entertainment Edition, I'm not the kind of woman who normally drools over good looking men who aren't my husband. I just have a few celebrity type guys who have really caught my attention. In this blog post, the hockey guys get their screen time.
Vancouver Canucks
This is MY team! I grew up in New Mexico with absolutely no knowledge of hockey. So when we moved to Vancouver, I cut my hockey teeth on the Canucks, so to speak. I've watched this team for 15 years now. THESE are my guys, no matter what anybody says. And there are a few on the team that are definite crushes for me.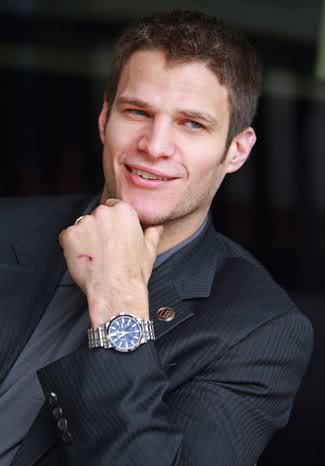 Kevin Bieksa
Maybe my all-time favourite Canuck. Kevin Bieksa is smart, he's funny, and ohmigosh he's good looking! Those eyes, amazing jaw line, and that little smirkish grin he's got! WHOA!  And he looks as great in a suit and his casual clothes as he does in his hockey gear.  He is an all around good guy, a fantastic Dad, an amazing hockey player, and a leader on and off the ice. He's got a great laugh, and is tough when he needs to be. His work with Hockey Talks, mindcheck.ca, and Canucks for Kids just make me love him even more! I affectionately call him, "B" or "Juice" when I watch him play hockey on TV (yes, I talk to Kevin Bieksa while he's playing hockey).  I don't know why people call him "Juice" but I like it. He's got the juice for sure!!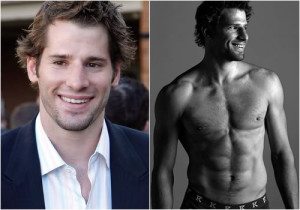 Ryan Kesler
The hardest part of the 2010 Winter Olympics for me was having to cheer against Ryan Kesler (I was cheering for Team Canada, he was on Team USA). Kesler has always caught my eye. His official pictures always seem to have this crazy hair thing going on, with a little scruff on his chin. Why does that just get me??  He's also an awesome hockey player, and very athletic, playing harder and pushing through the tough times with great spirit and leadership.  He's got a lot of heart! Long before the RK17 underwear and the Sports Illustrated photo shoot, Kesler was one of my secret crushes!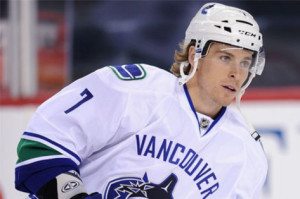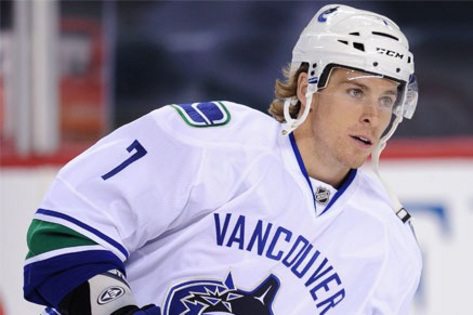 David Booth
When David Booth joined the Canucks, I was pleased a punch. He, too, is a great hockey player, who's got a lot of heart. David came from Florida, blonde and tan! But none of that was what got my attention at first. The first things I heard about Booth, before ever seeing him, were about his faith. He's a Christian and he's unabashed about his faith. During his first interview on Hockey Night in Canada AfterHours, it was crystal clear where he stands in terms of his beliefs, and I CHEERED! LOL! That he's gorgeous, plays a solid clean game, and loves the Lord made a really nice package in my book!
Then there are others on the team that I LOVE LOVE LOVE:
Mason Raymond (what a cutie!!) , Maxim Lapierre (his cheeky grin is just too much), Dam Hamhuis (gotta be the curls and goatee), Jason Garrison (tall dark and handsome)… yah, I better stop now.
Trevor Linden
OK, if Kevin Bieksa is my all time favourite Canuck, then Trevor Linden has to be a CLOSE 2nd. Even as he gets older he's just great looking to me! Not only that, he was an amazing captain on the team, an awesome player, and I have so much respect for the timing and the way he went about retiring. Trevor played well, and he ended well. He's a great guy, and he's definitely a fav!! In fact, this Trevor Linden Lithograph is the only piece of hockey memorabilia I own, and it's hanging up downstairs. The whole family loves Trevor Linden!
A nice segway from Hockey guys to other guys….. Michael Bublé. (Michael is co-owner of the Vancouver Giants hockey team – or was the last time I heard.) Of course, Michael is best known for singing. Oh my word, can he SING! He's sorta got a Frank Sinatra thing going on, except in his own sexy way.  He is from the Vancouver area, and the story of his rise to stardom is really interesting. Something about his look, his voice, his choice of music, his love of hockey, and everything wrapped together just GETS ME!
Like I said at the start, I don't make a habit of spending a lot of time thinking about men other than my husband. I could easily write a #Confessions of a #Weird Mom: #Crushes – GirlCrush Edition where I talk about the women I find particularly attractive. Maybe I'll do that…. that would be fun and weird, huh?
In the meantime – who's your celebrity crush?