What the heck is a "Wonket"? I asked myself this the first time I heard the word, too!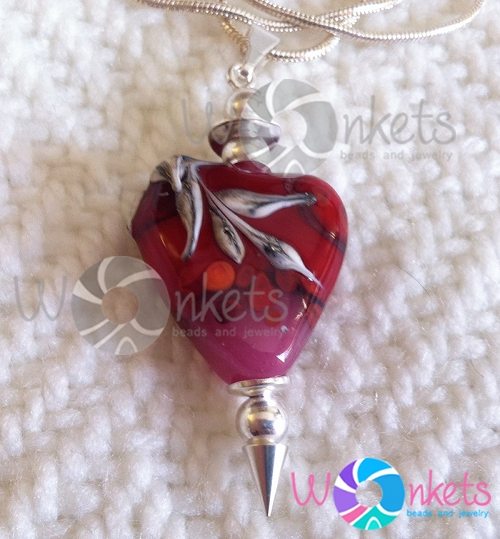 Well, a Wonket is a one-of-a-kind glass bead made locally by a friend of mine named Julie. Putting many of these beads together create amazing custom jewelry called Wonkets!
If that's all that Wonkets were, they would still be pretty awesome. The lampworking process used to create the beads is phenomenal, and the jewelry is nothing short of art! But there's even more!
Our local street ministry, Streets Alive Mission, relies on donations for all of the activities that they do in the community. The making and selling of Wonkets is another source of funding for them, specifically for their women's ministries.
I love the idea of gifts that give twice, and that's exactly what Wonkets does.
When you gift any of the truly magnificent unique jewelry pieces created and sold by Wonkets, you are giving a one-of-a-kind treasure to your lovely lady, while also supporting the recovery efforts of women in poverty.
If you are looking for custom jewelry in Lethbridge, or anywhere for that matter (they ship everywhere), please check out Wonkets! If you want to be able to purchase beautiful gifts while supporting a valuable local charitable organization, Wonkets should definitely be on your list.
Just to give you another reason to check them out, Wonkets is currently running a Wonkets Valentine's Giveaway! Go enter for a chance to win your own beautiful Wonkets heart pendant.
I personally own several Wonkets pieces, and there are always new Wonkets on my wish list. I hope you love them as much as I do! (I just like saying "Wonkets" too! haha!)
Oh, and you can thank me later for this fantastic Valentine's tip. ANY item from Wonkets is sure to be a hit with the lady (ladies?) in your life!
Wonkets and Streets Alive Mission can be found at the following links:
Wonkets Webstore
Wonkets on Facebook
Streets Alive Mission website
Streets Alive Mission on Facebook
Streets Alive on Twitter