Inter-Varsity Camps are at it again!  They have a contest this year to win a FREE WEEK of Summer Camp PLUS an iPad Mini!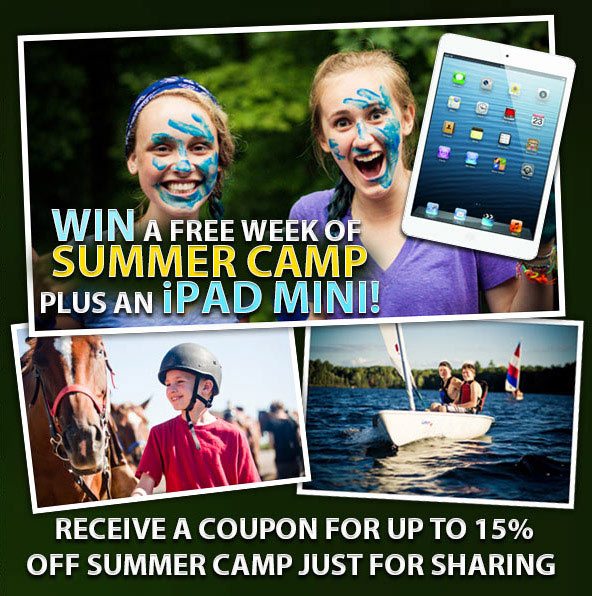 (Click the photo to enter!)
Inter-Varsity camps include Pioneer Camps and Circle Square Ranches. Their kids camps are near and dear to our hearts, especially the people and programs at Circle Square Ranch Halkirk.
The facilities are awesome, the staff are incredible, and the activities are life-changing!
As parents, we love knowing that our kiddos are safe and having a great time. We've never met a kid yet who didn't have a great time while at a kids camp at Circle Square Ranch Halkirk. I imagine the other camps are much the same.
This contest for a free week of kids camp also includes a promotion where you get a 15% off coupon to be used for summer camp registration if you share the contest with your friends!!  The contest ends on June 28, 2013 at 11:59 p.m. ET.  So there's plenty of time to share!
For all the details, visit the Rules and Regulations page, and make sure you ENTER the contest and SHARE it with your friends and family!