I was going to tackle all of Pentatonix's new album all at once, but I just can't do it. SO much can be said about a few individual songs in particular. I think I'll need to take my time!
SO, where do I begin, then???
The very first thing to note, when listening to ANY Pentatonix music: a good sound system is necessary to get the full effect of their awesomeness. To listen to them without good headphones, at the very least, is pure sacrilege.
Pentatonix will sound great even on your computer speakers, but you'll hear less than half of their fantabulousness! You'll completely miss Avi's magnificent rumbling bass notes, and Scott's range and soul will be flat and lacking; Kevin's kicking beats will be too loud, and Kirstie's angelic harmonies will get mixed up and lost under Mitch's haunting high notes.
Trust me on this: Pentatonix is best savoured with a good equalizer and fantastic speakers.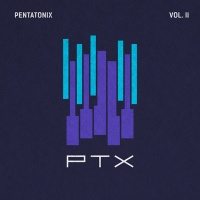 PTX Vol. II
As for the new album, PTX Vol.II, I LOVE IT, all of it, every note!
PTX Vol. II came out on November 15. But it wasn't until the evening of November 24th that I finally got a chance to plug my headphones in and listen to all the songs on this new Pentatonix album, volume up full blast. The album does a great job of showcasing PTX talent, and I definitely danced to a few tracks!
Perhaps the most surprising track was "Run to You". I have listened to it OVER and OVER now. I hum it everywhere. It has stuck to me like glue!
Run to You – Pentatonix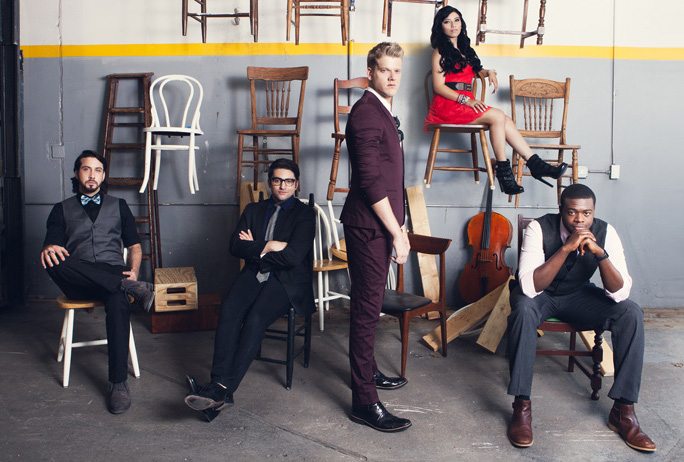 "Run to You" is powerfully beautiful, and strikingly arranged. Written mostly by Avi and Kevin, the song seems to be perfectly crafted for the 5 voices of Pentatonix.  We have the pleasure of hearing Kevin sing throughout this song, though picking him out isn't always easy. Talk about a glorious blend of voices!!
I never cease to be amazed at the versatility and talent of these guys. Really getting to witness the musical skill of vocal arrangement with "Run to You" is a true pleasure. Avi and Kevin seriously blow me away on this one!
"Run to You" is hauntingly familiar – I felt like I already knew the song the first time I heard it, but it's totally new and different. That was one of the surprising things about this song. I absolutely love that.
Longing threads its way through every note, and, for me, there is a tangible sense of yearning that drew me into the piece within just a few words.
There's an amazingly captivating, ever-so-slight dissonance throughout the song. My daughter said that to her young ears it sounded a little dreary. But, I hear it more as an earnest longing, or a wistful craving. I really thought I wanted to hear the dissonance resolved at the end of the song, but it wasn't…. and that was absolutely perfect.
There is a lot of feeling in "Run to You". The swell of emotion in the bridge is masterfully arranged, and it is nothing short of overpowering for me. Honestly, it made me cry, in a heart-overflowing kind of way!!! Even after listening to it countless times, I am STILL enchanted by "Run to You".
Well done, Pentatonix. I am touched by music again in a way that I haven't been in a while… maybe since the PTX version of Carol of the Bells.
Check out PTX, Vol. 2
 and PTXmas (Deluxe Edition)
on Amazon or iTunes.
No compensation was received for this review. I'm an admitted Pentaholic, my MEGA man crush is Avi Kaplan (sing to me, baby!), and I'll do whatever I can to promote fantastic music like Pentatonix whenever I can!