My Family Is Registered For Kids Bowl Free, AGAIN!!!
We have had so much fun the last few years doing this. And it's the last year that all 3 of our kiddos will be eligible for the completely free games.
Why Don't You Join Us?
Register Your Family for Kids Bowl Free
Kids Bowl Free allows your family to bowl 2 Games FREE everyday all summer. The program is available at many bowling centers across Canada and the USA.
Plus, there is a SUPER family pass option where parents, grandparents, older children that don't qualify for the Kids Bowl Free passes and babysitters can join in the fun (for a VERY VERY VERY low price) and get the same great 2 FREE Game offer every day.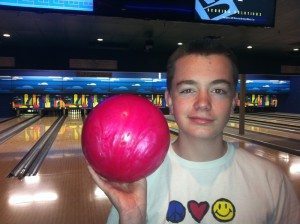 (Here's my Zach – 13 years old – bowling with a PINK ball last year. He wasn't too sure about the colour, but bowled a good game with that ball – for FREE! Kids Bowl Free really rocks!)
Visit http://www.kidsbowlfree.com for all the details.
IMPORTANT: when you register please enter my email address (raylenewall@gmail.com) so our family is entered to win some great prizes including Gas Cards, Amazon.com Gift Cards, Weekend Hotel Trips, Restaurant Gift Cards and many more!
Please copy and paste my email address (raylenewall@gmail.com) in the "Referred By" field on the registration page and WE'LL BOTH BE ENTERED TO WIN.
As soon as you register you'll receive an email to confirm your email address. You can then let other families know about Kids Bowl Free too…and have a chance to win these great prizes and enjoy all of the FREE Bowling!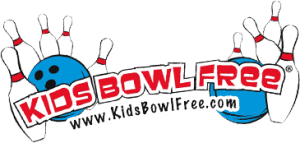 Let me know if you're bowling and where!  If you're local here in Lethbridge, we could plan to meet and bowl together. 🙂
Enjoy!!!