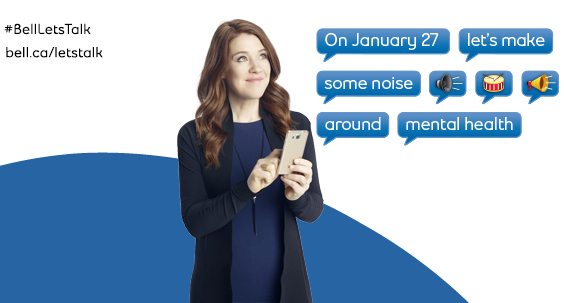 Today is #BellLet'sTalk Day – a day devoted to raising awareness and funds for mental health initiatives in Canada.
"…when something is wrong with your mental health it seems to be something that people get really really confused and scared about, and something they don't want to share."
Talking about mental illness (or not)
If we're afraid to share, we deny ourselves (and those we care about) necessary care, and the ability to help with the healing.
When we do talk about it, we begin the process of freeing ourselves and others from the guilt and shame of the illness, we allow ourselves and others to move forward out of the dark hiding places into the light of life and love.
Nobody needs to go through mental illness alone!
I have recurrent major depression with a hefty side of anxiety that shows up during major depressive episodes. With every episode, I'm quicker to realize what's going on, and better able to ask for help.
It took over 3 years for my first depressive episode to be diagnosed – 3 long hard foggy scary years, that I'm blessed to have made it through alive.
NOBODY needs to go through that!
We can no longer keep silent about mental illness issues!
After facing the hard reality of depression, loss of self, dark scary emptiness, and suicidal thoughts, I am just not able to be silent about it. YOU are too important to me.
Yes, YOU!
You who have been out of sorts for way too long. You who feel like you're sinking with no way out. You who are just too tired to try to keep going on. You who feels like just not waking up.
You who are losing your loved one down a long dark hall you can't even see but can definitely feel them slipping away. You who hold your once-again sobbing spouse, feeling hopeless to help them. You who can't bear to see your friend suffering, but have no idea what to do about it. You who have no answers and all the unknowns looming larger than life.
Mental Health help is available when we talk about it!
Lots of mental illnesses can be treated with a combination of medication and therapy (therapy = TALKING ABOUT IT, learning to live with it, moving forward in spite of it).
If you have thyroid issues, you get thyroid medication to balance your endocrine chemistry. If you have diabetes, you utilize insulin to help regulate your bodily functions. If you have bad eyesight, you wear corrective lenses so that you can participate in life, safely and fully.
If you have depression, or another illness that affects your mental capacity/health it's likely because of chemical imbalance, and medication may be able to help you to regulate your bodily functions, so that you can participate in life safely and fully. Because mental illness is so intimately attached to our identification of self, counselling or talk therapy can also be helpful for coping and thriving in spite of the illness.
People care about you and your mental illness!
If you don't know where to begin, talking to your family doctor is a good start.
Please reach out to your support network. You may not know what you need (which is often the case) but someone around you wants to help.
Let's Talk About Mental Illness and Mental Health!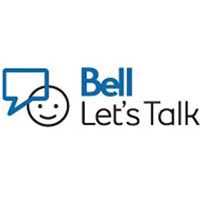 Let's talk about it! Let's stop the silent suffering. It benefits no one.
Our world is missing out on wonderful things from wonderful people because those people can't get past their very real mental illnesses.
We can help. We can't afford not to talk about mental illness any more.
Thank you for being brave, for loving, for caring, for wanting to help. And thank you to #BellLetsTalk for bringing dollars and people together to help mental health initiatives.
~Raylene